Anti aging rubber cable
Luoyang Yilan Electric Appliance Co., Ltd. (Yilan) is a professional cable manufacturing enterprise integrating scientific research, production and sales into a whole, with an annual production capacity of over 200,000km
---
---
Contact
Product description
Overview
Place of Origin: Henan, China (Mainland)
Product name:Anti aging rubber cable
Brand Name: YILAN
Model Number: BLXY/BX/BXR
Application: Industries
Conductor Material: copper/aluminum
Conductor Type: stranded/solid
Rated voltage: 0.6/1KV
Certificate: ISO9001/OHSAS18001/CCC
MOQ: 500Meter
Warranty: 5-10 Years
Our wire and cable use 100% oxygen-free copper as conductor according to international standard.The hardness of cables is high,and the outer sheath is corrosion-resistant with the longest time.The cables'reasonable life span is over 20 years.We not only sell the product,the brand'influence is more important for our campany.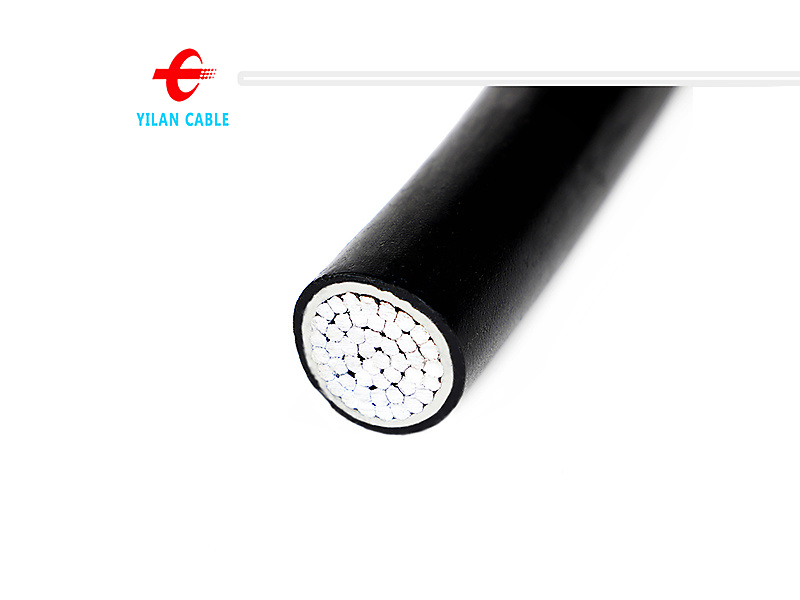 1.the full name of BLXY anti-aging wire is aluminum core rubber insulated black polyethylene sheath wire. The sheath is low-density black polyethylene.2 is BLXY anti aging line, this type of wire is BLX black line upgrade, the skin is smooth, high temperature resistance, corrosion resistance, resistance to acid and alkali and corrosive gas, fast character such as waterproof, environment of high temperature electrical performance stability, outdoor air defence aging wires, large carrying capacity, superior anti-aging performance, long life and other characteristics, is now widely used in rural construction, household, outdoor, etc., has the good performance in practice.
Full name: aluminum core rubber insulated black polyethylene sheathed wire.
Product material: aluminum wire, sheath is low density black polyethylene.
Usage: suitable for indoor pipe piercing and outdoor use, especially in cold areas.
Working temperature: wire long-term working temperature should be allowed no more than + 65 ℃.
Model specification: the common ones are single-core anti-aging, ranging from 2.5 square meters to 240 square meters.

NO.CORE
mm2

conductor

INSULATION mm

SHENTH

mm

NOMINAL WEIGHT km/kg

Steel wire reinforcing core

Aluminum

NOMINAL THICKNESS OF INSULATION

NOMINALDIAMETER

NOMINAL THICKNESS OF

SHEATH

NOMINALDIAMETER

BLXY

2.5

1/1.76

0.7

3.16

0.3

3.76

19.6

4

1/2.25

0.7

3.65

0.3

4.25

26.1

6

1/2.76

0.7

4.16

0.3

4.76

34.0

10

7/1.33

0.9

5.79

0.3

6.39

56.6

16

7/1.67

1.0

7.01

0.4

7.81

84.2

25

7/2.10

1.0

8.30

0.4

9.10

117.3

35

7/2.50

1.1

9.70

0.5

10.70

161.7

50

19/1.76

1.1

11.00

0.5

12.00

204.0

70

19/2.10

1.2

12.90

0.6

14.10

281.9

95

19/2.50

1.2

14.90

0.6

16.10

373.9

120

24/2.50

1.4

17.80

0.7

19.20

487.1

150

30/2.50

1.4

18.84

0.7

20.24

578.0

185

37/2.50

1.6

20.70

0.8

22.30

715.6

240

48/2.50

1.8

23.99

1.0

25.99

937.6

300

61/2.50

1.8

23.99

1.2

26.39

1129.6
BLX

NO.CORE
mm2

conductor

INSULATION mm

SHENTH

mm

NOMINAL WEIGHT km/kg

Steel wire reinforcing core

Aluminum

NOMINAL THICKNESS OF INSULATION

NOMINALDIAMETER

NOMINAL THICKNESS OF

SHEATH

NOMINALDIAMETER

0.75

1/0.97

0.7

2.37

0.3

外径

15.8

1

1/1.13

0.7

2.53

0.3

2.97

18.9

1.5

1/1.38

0.7

2.78

0.3

3.13

24.5

2.5

1/1.76

0.7

3.16

0.3

3.38

34.8

4

1/2.25

0.7

3.65

0.3

3.76

50.9

6

1/2.76

0.9

4.56

0.3

4.25

76.3

10

7/1.33

0.9

5.79

0.3

5.16

117.8

16

7/1.67

1.0

7.01

0.4

6.39

180.7

25

7/2.10

1.0

8.30

0.4

7.81

269.8

35

7/2.48

1.1

9.64

0.5

9.10

372.5

50

19/1.76

1.1

11.00

0.5

10.64

494.8

70

19/2.10

1.2

12.90

0.6

12.00

696.0

95

19/2.48

1.2

14.80

0.6

14.10

946.5

120

24/2.48

1.4

17.68

0.7

16.00

1210.3

150

30/2.48

1.4

18.71

0.7

19.08

1482.2

185

37/2.48

1.6

20.56

0.8

20.11

1830.8

240

48/2.48

1.8

23.82

1.0

22.16

2384.3

300

61/2.48

1.8

23.86

1.2

25.82

2969.0
JUST LISTED PART OF PRODUCTS, CONTACT US FOR MORE INFORMATION
Related products
Advisory message